The Sky Bridge opened earlier this month in the Czech Republic and is claiming its title as the longest suspension walkway in the world, a record held previously by a similar design in Portugal. Strung between two peaks of the Kralicky Snezník mountain, the pedestrian path stretches an incredible 721 meters and reaches 95 meters above ground at its highest point. Two years in the making, the steel construction weighs 450 tons and relies on 66 ropes for support. For the fearless, height-loving adventurers wanting to take the nearly half-mile trek over the Mlýnský Stream valley, the Dolní Morava resort is coordinating access and tours. (via designboom)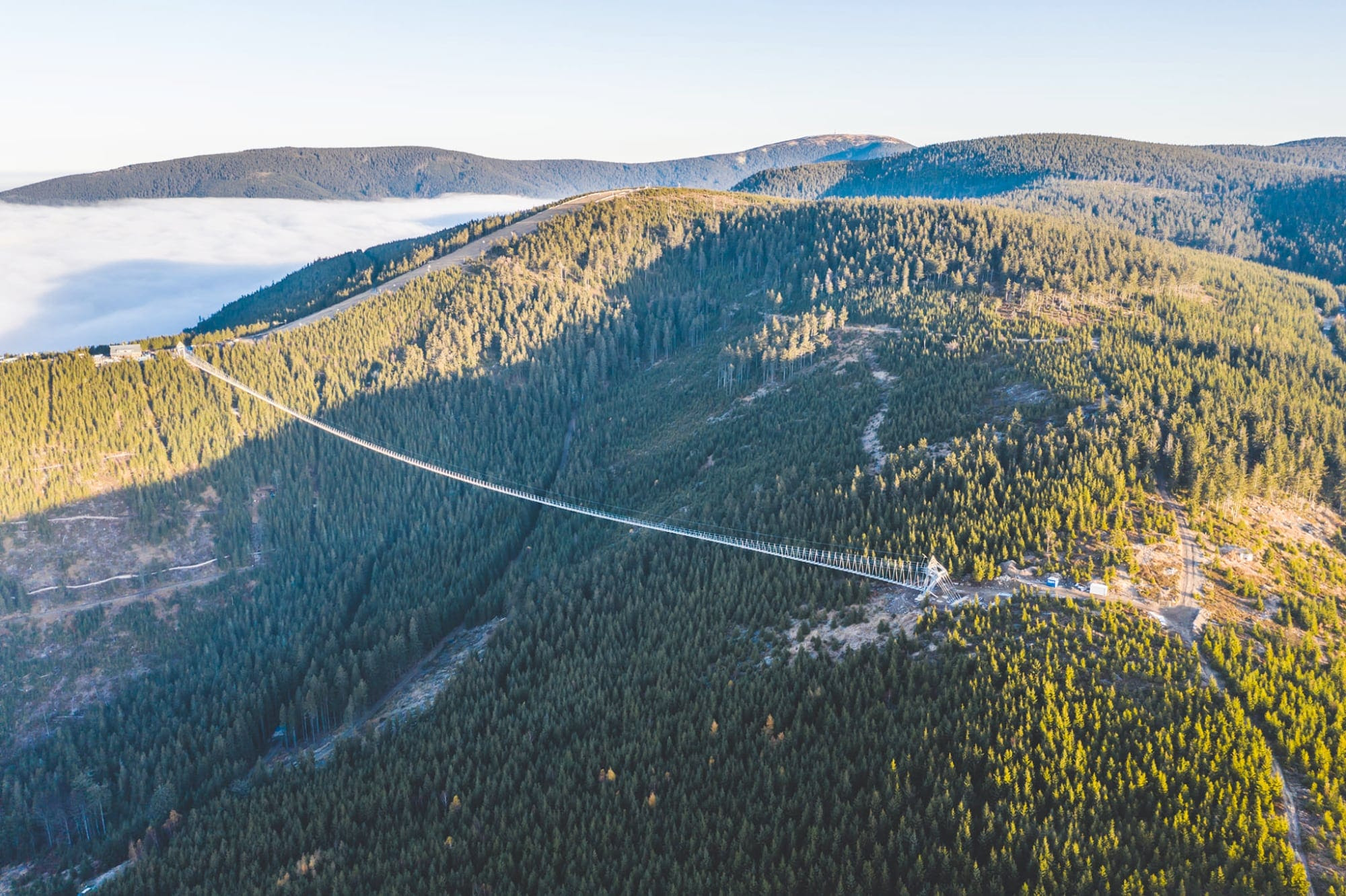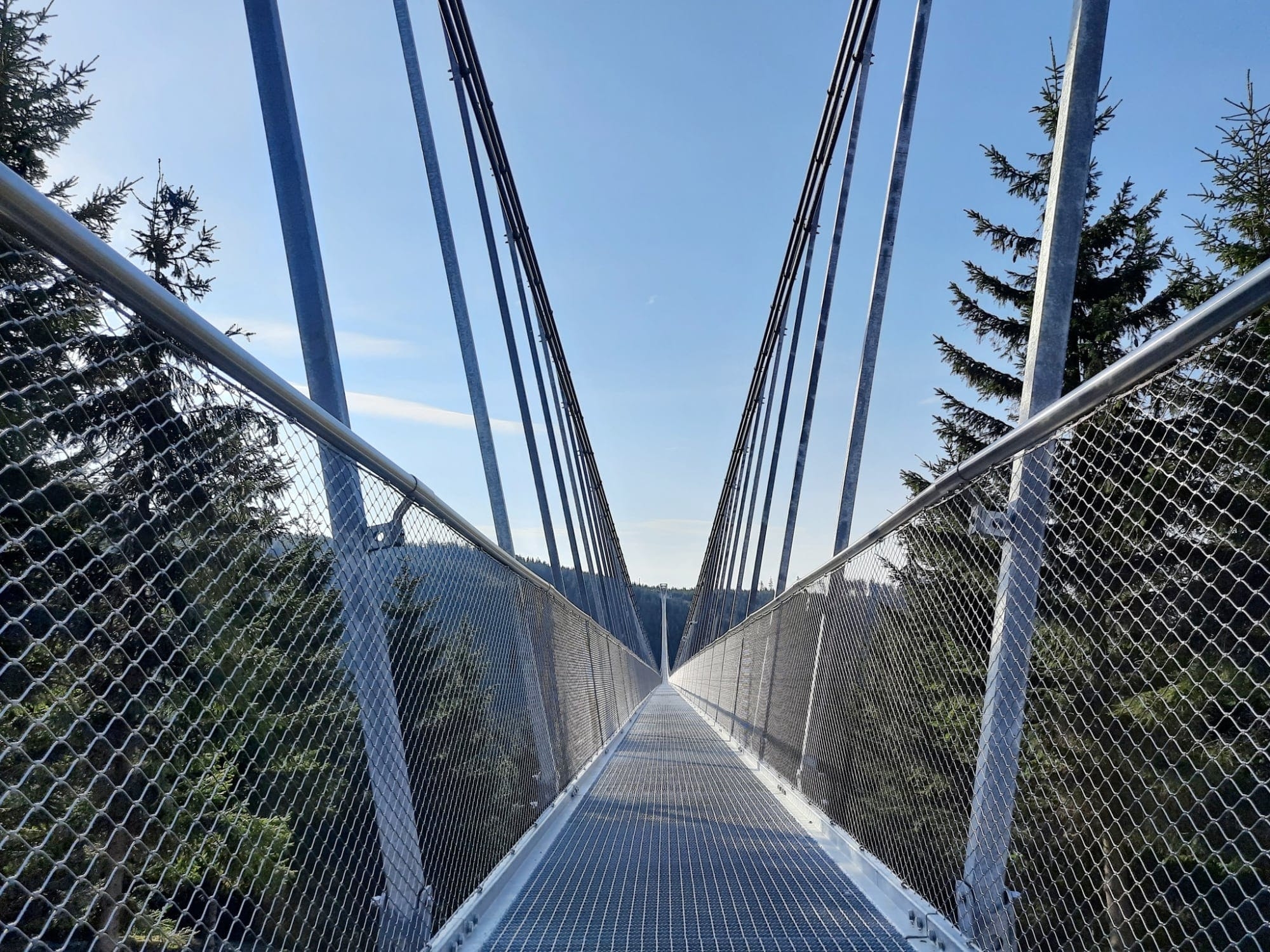 "We do not recommend entry for people who are afraid of heights with accompanying feelings of dizziness, shaking of the head, feelings of fainting, and inability to move," the Dolní Morava vacation resort, where the bridge is located, cautions in a statement.
Here's why the bridge in the Czech Republic will appeal to thrill seekers — and why the warning is necessary. The nearly 0.5-mile-long bridge, which opened last week, is expected to formally be declared the world's longest pedestrian suspension bridge.
What's more, the bridge offers beautiful views of the surrounding valley, and the valley floor 300 feet below.
"Get ready for a unique moment," the resort explains. "It will take some courage to cross the bridge, but we guarantee a unique experience that you will never forget."
The world's current longest pedestrian suspension bridge is the Baglung Parbat Footbridge, a 567-meter (1,860 feet) bridge that crosses the Kali Gandaki River in Nepal, according to Guinness World Records. But that title is about to change hands.
Sky Bridge 721 is aptly named because it stretches 721 meters (about 2,365 feet) between two mountains in the Jeseníky mountains. That span means it's also longer than the 516 Arouca Bridge, a 516-meter (1,693 feet) bridge that opened in Arouca, Portugal, last year.