This baby elephant who thought he could face off a buffalo at Addo in South African . The calf had been quenching his thirst his herd when the buffalo decided to join in .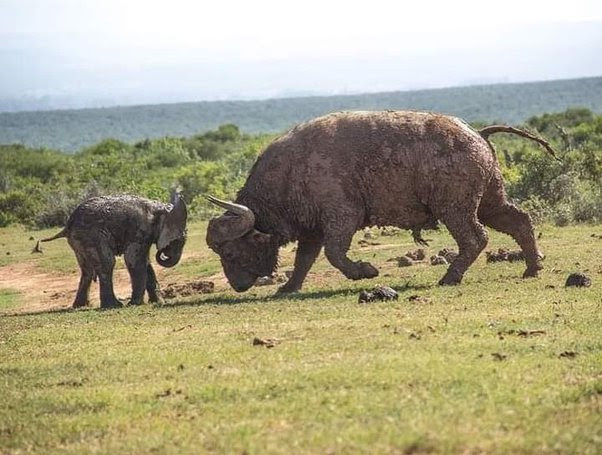 This brash elephant made the unwise decision to confront him head on and try forcefully scare him away . African buffalos have unbelievable power , courage to burn and a frighteningly bad attitude .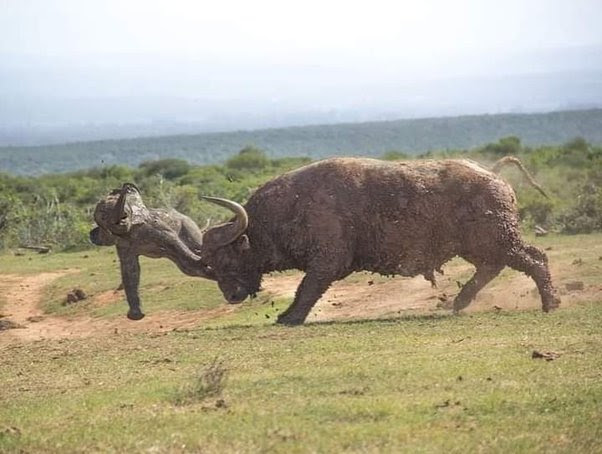 The elephant was tossed 4 metres in the air .
Other elephants were in no way disturbed by the chain of events , but rather seemed to see it as a life lesson that the youngster had to learn .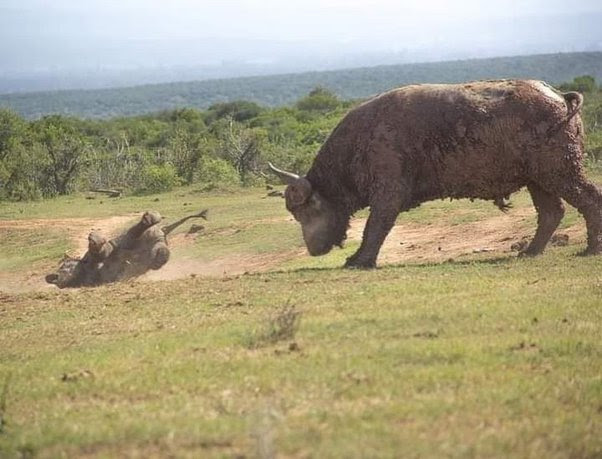 The calf was not hurt during the frightening ordeal .