The Untold Truth Of Ice Road Truckers
Since making its hugely popular debut in 2007, Ice Road Truckers has been a ratings machine for the History Channel. Millions of viewers have tuned in to watch the often dangerous Arctic exploits of the show's drivers, but as with any long-running show, the stories behind the scenes are often just as interesting as what we see onscreen.
Things can get dangerous for the crew, too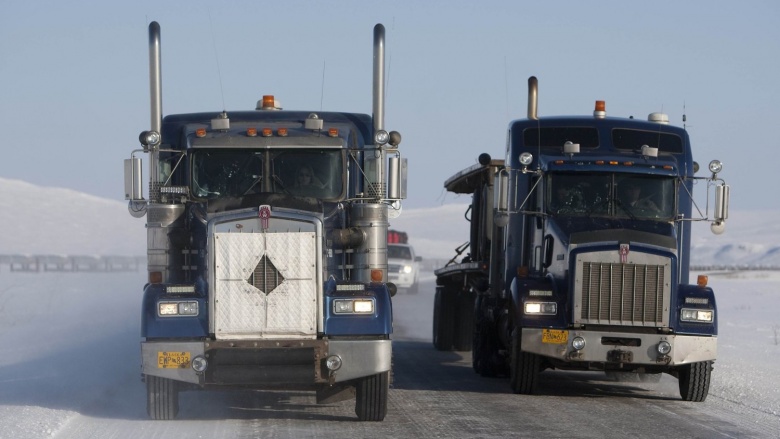 The members of the production crew obviously aren't the focus of the show, but they're right there with the drivers—and their jobs can be just about as dangerous. A Creative Planet Network report from 2012 detailed the work necessary to put the show together, including literally hanging out of a "chase car" to get footage of moving trucks, sometimes with nothing more than a seatbelt for security. A pair of crew members were even hospitalized after crashing their truck into a semi during a blizzard in 2009.
There's an Ice Road Truckers movie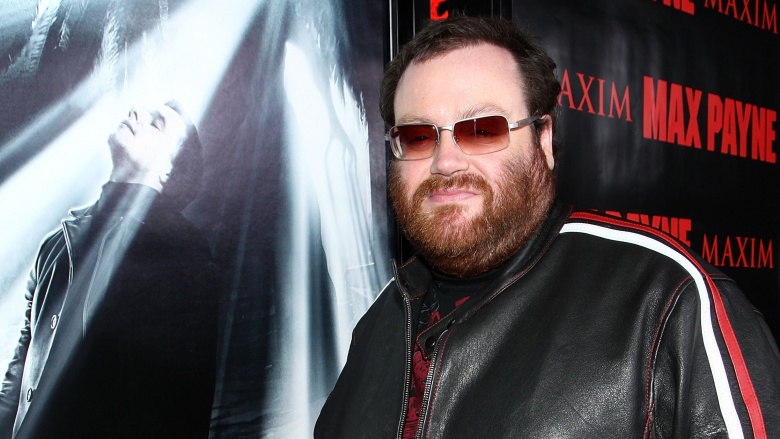 Fox optioned the movie rights to an Ice Road Truckers movie in 2008, and two years later, the studio hired Max Payne director John Moore to helm the feature. Moore described his vision for the Truckers movie to Deadline, calling the 3D action thriller a "tough guy" feature. He added, "Here's a bunch of characters who tackle problems by getting in there and getting things done. We'll turn it into a mission movie that hearkens back to Towering Inferno, Jaws, or The Guns of Navarone. You got a problem, go solve it." We can see the posters now: "Kick some Ice;" "Go Truck Yourself;" "Something about Roads"…these taglines write themselves!
One Trucker had problems with the law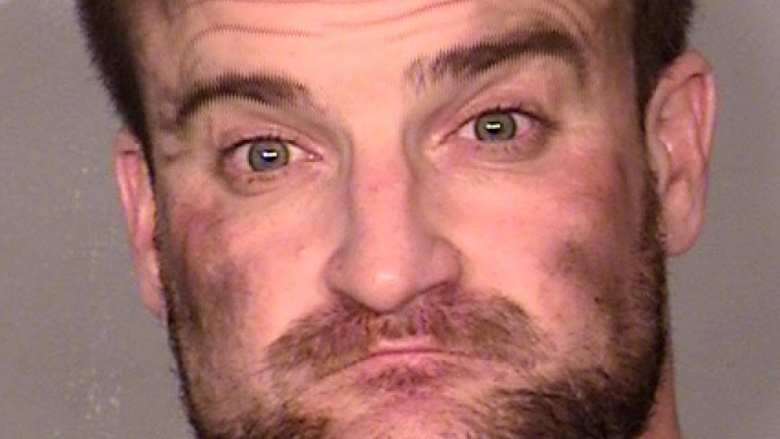 Timothy Zickuhr, a season two cast member of the Truckers spinoff series Deadliest Roads, made headlines in 2015 when he stood trial for two felony charges of kidnapping and extortion. According to prosecutors, Zickuhr imprisoned a prostitute after claiming she'd stolen money from him, allegedly assaulting her while she was in captivity. She eventually tricked Zickuhr into calling a police officer, who then lured him into a meeting where he was arrested. Zickuhr was also accused of assaulting and robbing an 80-year-old woman—a crime police linked him to after he ditched his flip-flops while fleeing the scene. He was ultimately sentenced to a five-to-15-year prison term.
Another Trucker sued the producers of the show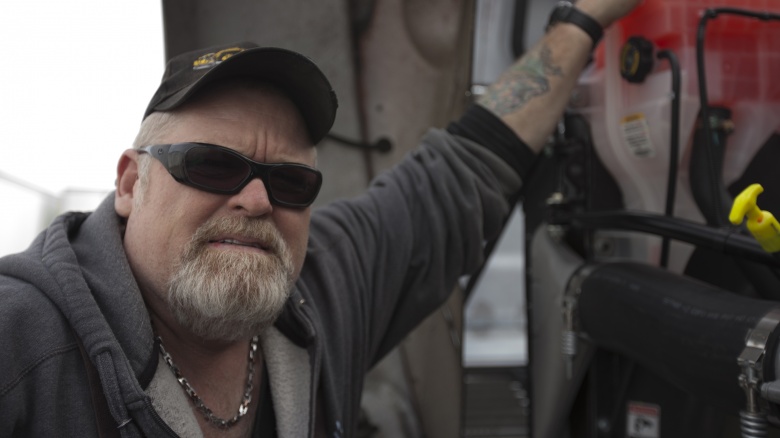 Hugh "Polar Bear" Rowland was a popular mainstay during the show's first eight seasons, but was notably absent when Ice Road Truckers returned for Season 9 in 2015. The reason for Rowland's sudden disappearance? A lawsuit he filed in early 2014 alleging that a producer's reckless driving was responsible for injuries Rowland sustained in an accident. TMZ reported that Rowland claimed "severe and permanent injuries" as a result of the crash, and his wife added that she was deprived of "love, companionship, and the enjoyment of sexual relations."
Even being a fan of the show can be dangerous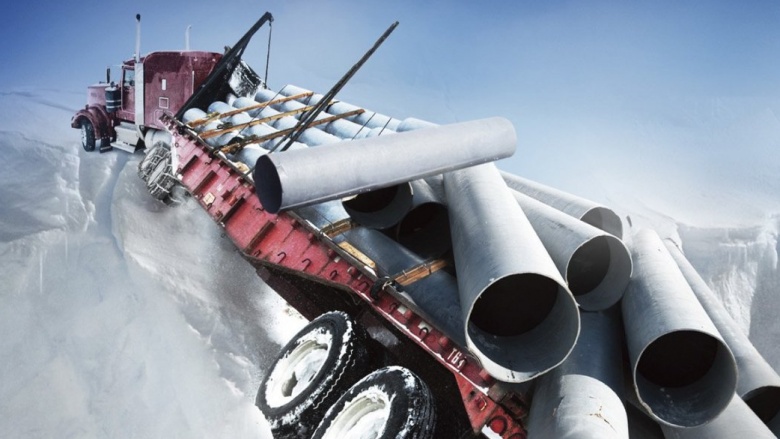 We've all long since accepted the knowledge that much of the "reality" we see on reality TV has been staged and edited, but whatever the Ice Road Truckers production staff might change between filming the show and bringing it to the screen, the danger depicted is very real. Brett Colley, a military veteran and 45-year-old novice trucker who was inspired to change careers after watching the show, died on a run in 2012 when his vehicle left the highway. According to his sister, Colley had only achieved his dream of driving ice roads six months before the crash. "It made us all really proud," she told Business Insider. "I told all my friends that my brother was a real-life ice road trucker."
But don't believe everything you see
Meanwhile, though much of what Ice Road Truckers depicts is real, there's plenty that's been changed in an effort to create good TV. Truckers star Rick Yemm explained in a 2012 interview with Huliq: "They take small parts of our personality, like, yeah, I'm brash, I'm not always the most politically correct person and all that stuff. But, that's not ME. That's a small part of me that they exploit […] This is all their thing, that they push these stories to the point that we have to go along with it or we're not involved."